(This article was updated in 2023 to inform you fine Hoarders about an upcoming YouTube channel we're working on. It will be out soon but until then, enjoy the cool sites whilst you wait.)
StumbleUpon was an epic website, there's no doubt about it folks. We all spent an awful amount of time exploring new interesting sites when we should have been studying. Granted some were absolutely useless but that was the fun of it!
We're fully aware that there are some new sites out there offering random pages at a tap of a button, or places that disguise themselves as StumbleUpon but are really just a blog platform filled to the brim with trash content. Think back to the 80's (if you're old enough) and the time when Terminator was released, granted the graphics of that skeleton robot was laughable but it was epic at the time.
Now when the new Terminators of late were released they just feel like a deflated balloon that's craving air. That's exactly how we feel about StumbleUpon, it's the classic movie that can't be beat. Unfortunately for you folks, StumbleUpon will not be back.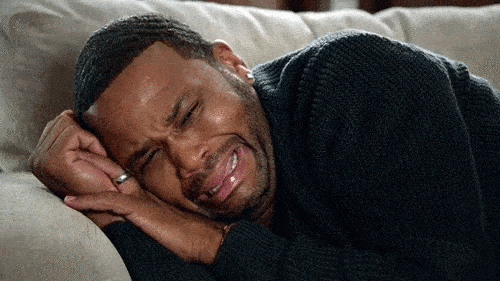 So, long story short we're not trying to be StumbleUpon, that legendary site just can't be replaced. We just want to provide you good folks with some fun, interesting and sometimes useless websites with some witty content along the way. Now we'd love for you to join us on this epic ride of discovering the best of the web…you in?
What was the purpose of StumbleUpon?
We're glad you asked. StumbleUpon allowed good folks like yourself to discover new websites from all corners of the web. You could rate pages whilst receiving personalised content. Pretty neat huh? Now The Bored Hoard offers exactly that, and we're bringing the best of the web back, because you deserve that 👊
Does StumbleUpon still exist?
Nope, StumbleUpon is as dead as a dodo. Unless you have the powers of Doctor Strange of course, then you can go ahead and do us all a favour in bringing that epic site back. StumbleUpon has however moved over to Mix…but you already knew that and it explains why you're here. We feel ya.
What's the new StumbleUpon?
Very good question our intrigued reader buddy. There isn't really many replacements for StumbleUpon at the moment. We'd like to think the Bored Hoard is doing a pretty good job at flying the flag for all you folks out there just craving to discover new cool websites.
Examples of websites you would find on StumbleUpon
Now we can't give you a whole list of sites that you would have found on StumbleUpon or even The Bored Hoard, but we can give you a taste. Then if you feel like you want more random websites, we've got plenty more to fill your boots. In fact if you register and become a Hoarder, you can go ahead and save as many cool websites as you can fill your boots with. Whilst you're at it, why not give them a rating too and let your fellow Hoarders know your thoughts.

Want to start a new television series but just not sure how long of your life you'll waste or the time you'll have to spend burrowed away in your room? Wonder no more folks, this website tells you exactly that.

Meet new people through the power of music. Listen to your favourite tunes and get matched with fellow jammers who love the same music as you do. Who knows, this may be the start of something beautiful…or not.

GoldenEye and Super Mario on the Nintendo 64 are the main highlights of the 90's for many people and the nostalgia that brings is just incredible. This website helps you to relive those memories from a decade where boy bands were more common than the cold.

Enter a world of endless possibilities where you're pretty much free to do anything you want. It's like a Tarantino movie, you have absolutely no idea where it'll end up but you sure as heck will enjoy the ride.
What is The Bored Hoard? 🐿️
That's an excellent question my inquisitive friend. We're here for one reason and one reason only; to give you kick ass sites you probably never knew existed from all pockets of the web, all for free, all boxed up in weekly boxes. So if you liked StumbleUpon, we're hoping you'll like us too.
Why become a Hoarder?
We'll keep you updated with new box releases, giveaways and witty blogs that are more sarcastic than your mother in law. When you become a Hoarder you'll have access to small but mighty perks:
Save your favourite sites ❤️
Create a list of your favourite sites so they're easy to find when you're looking for inspiration or something to do during another Zoom call.
Filter by categories 👌
Categories make it easier for you to find what you're looking for. We have nine in total, from things to Watch to games to Play, it's all there.
Make your voice heard 📢
Think a particular site is shite? Then tell us! By leaving reviews you'll be helping your fellow Hoarders understand what's cool or just plain useless.
Why pop your website on The Bored Hoard?
Our Hoarders are extraordinary people. They like to discover new websites from all around the web, not just from page one on Google. They are generally more forgiving if your site isn't 100% perfect and far more understanding of your idea. Basically, they're willing to give you a chance and who knows, potentially be a fully engaged member of your own website.
Claim an existing page 🤗
If we've gone ahead and already added your site, it's because we thought it was cool. Claim your page and start promoting to engaged hoarders.
Hoard users to your site 🧑‍🤝‍🧑
If you have a site that you want folks to explore, then get in touch. The Bored Hoard is a great platform for driving traffic and gathering honest feedback.
Use data to drive your decisions 📊
StumbleUpon was great for providing data, and so are we. Use your dashboard to collect insights to help make informed decisions based on users who are engaging with your page. Data is cool.
What else do you do?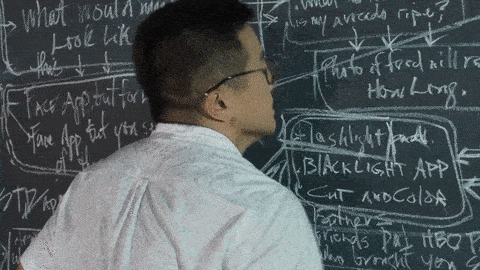 More…you want more!? Well of course you do, that's what being a Hoarder is all about eh? We don't stop at providing kick ass sites, we also run monthly giveaways where you can win a variety of random prizes. From a pizza meal kit to a free trial on a gaming platform. Ways to enter may change every month so be sure to regularly check out the Giveaway page so you don't miss out.
Ohh and hey, there's also a blog (as I'm sure you've worked out already). We enjoy giving you fresh and witty content that will give you good folks a nudge towards discovering new websites. We don't take ourselves too seriously, that's boring.
Last but not least, if you're feeling a bit lazy (as we all do sometimes) you'll get to explore a new site at the touch of a button. Just tap "I'm feeling lucky" and you'll be taken to a random page.
"You'll never replace StumbleUpon" – Karen
Shh…it's ok, there, there. We're not trying to replace the legendary site that was StumbleUpon and by all means, don't see us as the overly caring stepmother that just wants to be friends. Because we're totally not like that. In fact, we can be as sarcastic as Chandler Bing. We just want to give you awesome websites that you'll struggle to find on Google. Just don't search for StumbleUpon, it's a sad nod to the once great platform.
We're always listening
Nope, not in a creepy way (although it did sound like that). What we mean is that we are listening to any feedback you may have. We already heard that you wanted an "I'm feeling lucky" button to whisk you off to a random page and we added it. Our hearing may well be shocking, but we hear you Hoarders as clear as vodka.
Rediscover the internet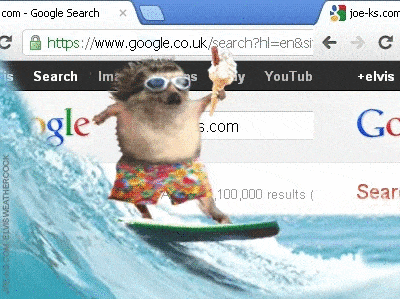 So what happened to the days of literally surfing the web and exploring a whole damn variety of fun and interesting websites that kept you up until midnight? Well, unfortunately we can't blame politicians for the demise of StumbleUpon folks, we all have to take responsibility and ensure we rediscover the internet. If none of us take responsibility, we all take responsibility. Are we right?
Of course we are and you know it's true. Yes social media gives us the quick trashy content we've come to crave, but it wasn't always like that. Websites just like StumbleUpon gave us truly entertaining sites that cured our boredom or gave us something to do. Now instead, teens pop another video of their ass 'pretending' to dance and old dudes drool. Ok rant over.
The point we're trying to make is that there are some great independent websites out there and we're prepared to help you discover them. Now in the famous words of Mr. Blonde, "Are you gonna bark all day, li'l doggie, or are you gonna bite?".
Peace out ✌️
Ohh, one last thing. We'll soon be releasing a YouTube channel that will show you what the sites in the weekly box are all about, in a fun chilled back kind of vibe. Anyway, watch this space.
Last modified: 02 February 2023